QuickQuote Countertop Estimating and Drawing Software's simple, intuitive interface makes it easier than ever for countertop fabricators and kitchen designers to get detailed estimates and shop-quality countertop drawings.  Plus you can lay out your slabs, schedule activities like template and installation, and export the quotes to QuickBooks for invoicing.  Take a look:
QuickQuote Countertop Estimating and Drawing Software's Features help countertop fabricators and kitchen designers to make more consistent bids.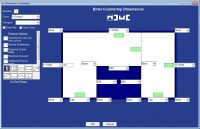 Easy Countertop Quoting
Select your options, enter your dimensions, and let QuickQuote do the rest.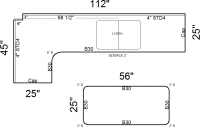 Automated Drawing
Instantly create shop-quality drawings of the countertop layout with every quote based on the selections you made and the dimensions you entered.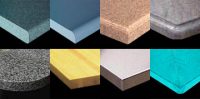 Customizable Pricing
Choose from a number of different pricing methods and quote virtually any materials you want, including laminate, solid surface, engineered stone/quartz, granite, marble, and tile.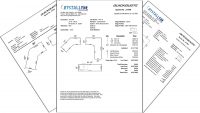 Professional Quote Printouts
Give your customers elegant, one page quotes complete with the drawing and your logo, create work orders for the shop, and generate side-by-side comparisons for their layout in various products and color selections.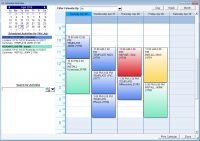 Scheduling
Schedule everything from fabrication to template and installation dates on QuickQuote's built-in calendar, and connect it to Google so you can see it anywhere.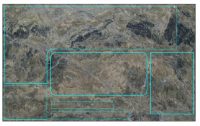 Slab Layouts and Inventory
Estimate how many slabs you'll need for the quote in Slab View, or use QuickQuote's Slab Layout to arrange the parts on slabs yourself for a more precise count. The layouts can even pull from an inventory list of slabs and remnants, complete with pictures.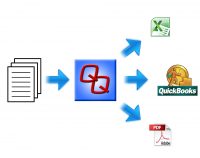 Multiple Exports
Integrate QuickQuote with your existing systems by importing and exporting to a number of different formats, including transferring quotes directly to QuickBooks.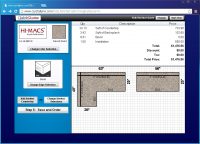 Customer Web Portal
Subscribe to our QuickQuote Lite web portal and your customers can do quotes themselves and submit them to you via the Internet.