QuickQuote
Countertop Estimating and Drawing Software
Whether you fabricate laminate, solid surface, wood, granite, or engineered stone, QuickQuote Countertop Estimating Software can save you time, eliminate errors, and entice new customers with faster, easier countertop quoting and drawing.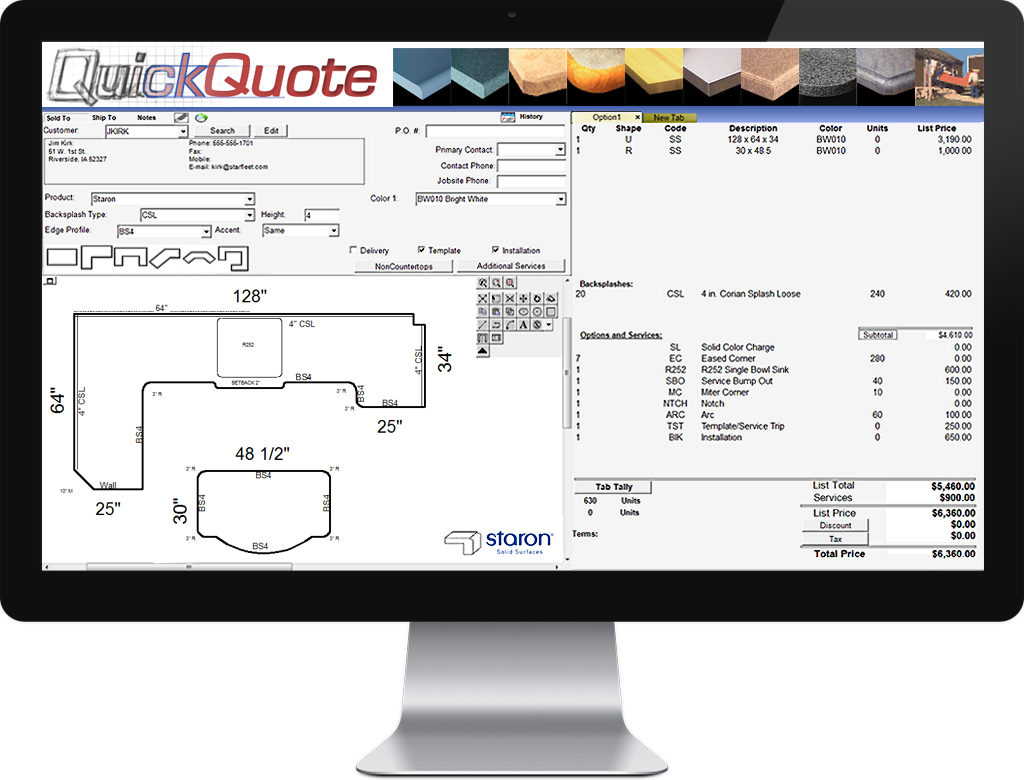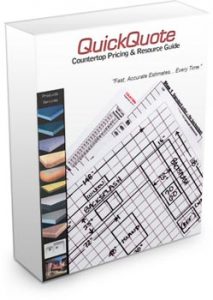 Easy, Fast, Flexible
Get quoting in minutes with QuickQuote's simple, intuitive interface that automatically creates a shop-quality drawing side by side with every quote.
More than Quoting
Quote the job, pull a slab from inventory, layout your countertops on the slab, and schedule everything from fabrication to installation all in the same program.
Simple Integration
Avoid double-entry by exporting directly to QuickBooks, JobTracker, .DXF/.DWG and a variety of other formats.